Since 2012, we have brought some of the finest microbrews and homebrewed beer to the playa to quench the thirsts of the masses. We added more brewers to our ranks, crafting their own special recipes of beer, wine, cider and mead.
Members of the Orphans Too camp will be running the Orphanage Brewery & Bar this year, gifting hundreds of gallons of frosty cold drinks to our city state of Black Rock.
In keeping with this year's theme, Da Vinci's Workshop, you and your fellow artisans will decorate and style an atmosphere to reflect the renaissance.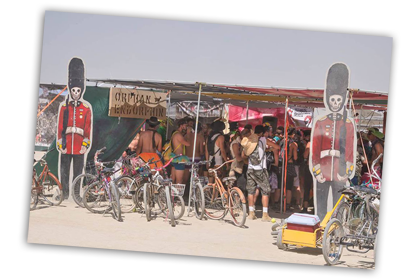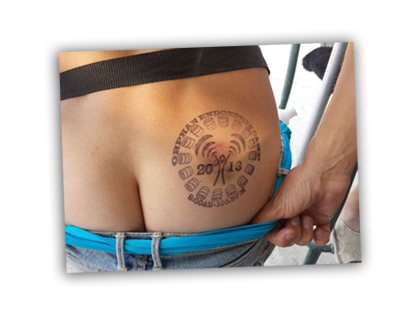 Get "adpoted" with an ASS STAMP! Optional for our patrons, you may ask for a stamp while you partake in our beer. Be aware, THE ASS STAMP DOES NOT COUNT AS I.D.! You must have a valid photo I.D. We WILL card you and you must be 21 to be at the bar.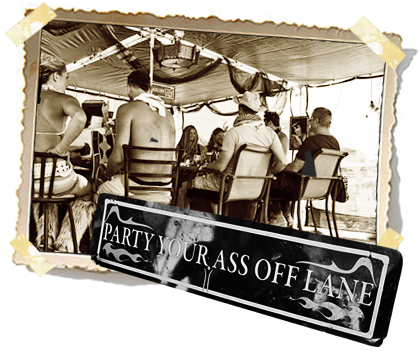 In addition to Burning Man we are also active in several Southern California and Nevada regionals and host a homebrew bar there as well.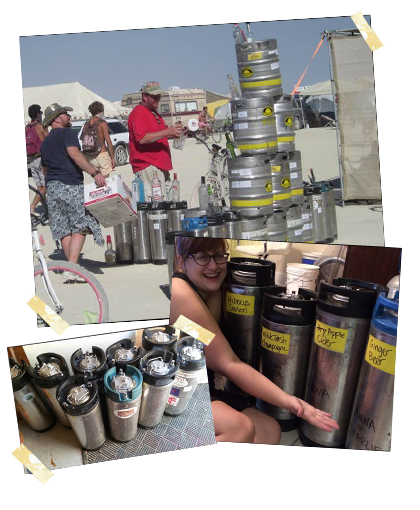 We feature exotic homebrew concoctions created by our master brewers in the months leading up to the event. Our beers range from the traditional to the wildly experimental – always sure to be strange, but tasty! We encourage brewer friends to host tastings at our bar. If you have a keg and nowhere to serve, talk to us! Help grow the beer-amid tower of kegs that we traditionally erect over the course of the burn.
In addition to the homebrew we also serve a collection of craft beers sourced from our favorite micro breweries across the West coast and beyond. Pouring over 600 gallons of beer in 2014, our tap list included such favorites as:

New Belgium Ranger IPA
Stone IPA
Big Sky Moose Drool Brown Ale
Alaskan Amber Ale
Deschutes Mirror Pond Pale Ale
North Coast PranQster Ale
Deschutes Black Butte Porter
Angry Orchard Crisp Apple Cider
Full Sail Amber Ale
Mammoth Double Nut Brown Ale
Old Rasputin Russian Imperial Stout
Bear Republic Racer 5 IPA

…and many, many more!
| | |
| --- | --- |
| | You can also see us turn water into beer! We will brew a batch of beer out on the playa and talk homebrew geekery while it boils. The brewing process takes a few hours, so stop by and bring your questions. After the burn, we take the batch home to ferment and share it at a regional event in the Fall. In 2014, we brewed a batch of pale ale on the playa on Monday and served it on Saturday … and it tasted good too! |