One of the benefits of being in a camp is that you can share kitchen resources.
Instead of all of you bringing stoves, cooking pot and pans, tables, cook tent, etc., you can just use the infrastructure supplied by the Orphanage.
The kitchens at Orphans Too and Li'l Orphan Annex will include the following :
• Enclosed Cook Shack
• 6 ft cooking tables
• Wire storage racks
• Food scrap drying bags
• Propane stove and grill
• Sauce pans, 1 quart, 2 quart, 6 quart
• Frying pans, 10in, 15in
• Cooking utensils
• Cutting board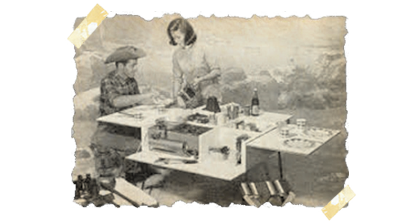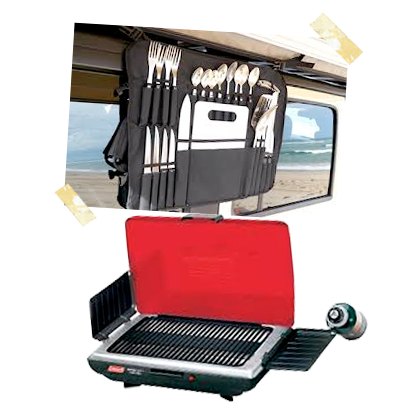 PLEASE NOTE: We will NOT...we repeat NOT! … be providing TRASH disposal bags OR GRAY WATER disposal containers. We repeat NOT NOT NOT!

Please dispose of your trash and gray water yourselves!