NO other camp in all of Black Rock City packs this MUCH interactivity or diversity in one place. We believe in INTERACTIVITY for ALL. You won't find a "fortress wall" of RV's in our camp. We UTILIZE all of our street frontage for the good of the city! Centrally located within the placed THEME camp zone, you'll have easy and welcome access to our other satellite camps, Orphans Too and Li'l Orphan Annex.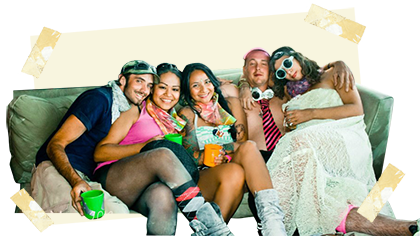 Our activities are open to all participants, come visit Orphan Endorphin to experience:
THE ORPHANAGE BREWERY & BAR will be gifting over 400 gallons of fine beers and ciders from microbreweries and hand-crafted award winning homebrewers. We will also be brewing beer on-playa this year. All served at the perfect temperature from our kegerators and freezers. The Orphanage Bar features a full-sized shaded patio bar with bar seating and lounge sofas.


DADDY WARBUCK's CIGAR LOUNGE
Over 500 different classic cigars, chosen by our very own aficionado, Captain Ron.


CAPTAIN RON's FISHING SHACK & HOIST
Fish and snare the dirty Hippies and Sparkle Ponies, and hang your catch upside-down from the Hoist for the ultimate humiliation.


Swinging Dicks Bowling Pit
Pick your dildo, don your pantyhose (on your head), and try your best to knock over the pins in our ridiculous bowling game!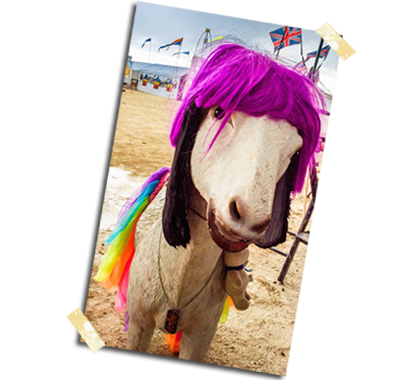 Our camp will include:
OSHIT (O)rphanage (S)hade (H)ousing (I)ndividual (T)ents. Reserved tent shade. 3,600 sq ft of tent shade.



SHADED LOUNGE with sofa seating and rugs.

STARS & MOON FIRE PIT

RESERVED CAMP SPACE in a prime location.
SHOWERS – but NOT shower bags!
EVAPORATION PONDS
WHAT YOU DO NOT GET PROVIDED
The Orphan / Endorphin camp will not provide the following :

A playa bicycle
Food
Water for drinking or cooking or washing
Your own private supply of booze
Soft drinks
Snacks
Extra camp chairs
Shower bags

Adoption requirements
You MUST be an ENDORPHIN (previously camped in one of our three camps) and in GOOD standing. We will not be enrolling Orphans (virgin burners or people new to our camps) this year unless they are SPONSORED by an attending ENDORPHIN.
Adoption fees (non refundable):
$150.00 USD or $205.00 USD with OSHIT rental.