If this is your first time to Burning Man, you may be uncertain whether you want to camp alone, or join an established camp (with the risk that you find out that you joined the "wrong" camp!). Li'l Orphan Annex may be ideal for you. It is cheap and basic, BUT provides you with a friendly burner family for the week to look after each other and have adventures!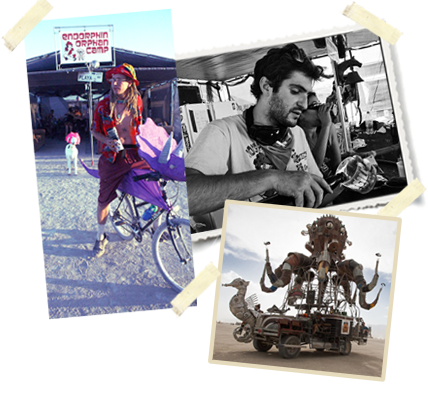 You will always have access to, and the support of the other two Orphanage camps if you need it. The Orphanage community will provide guidance to help you with your planning, and with anything unexpected that arises whilst you are dusty!

You are ALWAYS welcome to come drink at the Orphanage Brewery & Bar at the main camp and join in the social activities.
You DO need to be radically self-reliant when you turn up and "plonk" your stuff down. And your fellow Orphans will expect you to have grasped the burner principles and to bring a positive burner attitude.

When we have a full tribe of Li'l Orphans signed up, it is normal that we all work together to make the communal camp as comfortable and fun as possible. Some people may bring extra shade, or snacks, or extra costumes, camp lights, music … or other fun, crazy stuff!

If you are unsure unsure HOW to contribute, don't panic … just bring a smile and a hug! It is US amazing burners that make our camp what it is, not the infrastructure.

You don't have to spend any time in the camp if you don't want to. You can happily explore the playa on your own if you want. Often a few of us will head out together on some weird quest … join in, don't join in … it matters not! But your family will be here if you need us.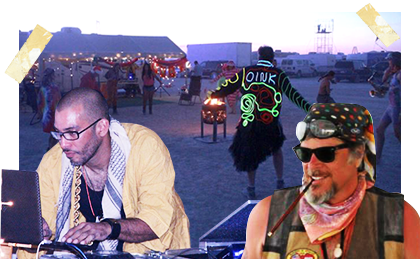 WHAT WILL NOT BE PROVIDED AT LI'L ORPHAN ANNEX
Li'l Orphan Annex will NOT provide the following :

a Playa Bicycle
Food
Water for drinking, cooking or showering
Booze or soft drinks for your personal consumption
Camp chairs
Showers or Shower bags
An Evap Pond
Communal trash bags or gray water disposal containers
Li'l Orphan Annex welcomes everybody from all corners of the observable universe.
Adoption fees (non refundable): $60.00 USD per person.