It takes a wonderful kind of person to give of themselves for the greater good of the whole. The entire Burning Man experience brings forth this type of giving feeling and ethos towards the community. An Endorphin is an Orphan burner who has experienced this "enlightenment" and is ready and willing to participate and journey with us on the "Path of the Endorphin" across the Black Rock City, globally and out into the universe!

The Path of the Endorphin is felt from the inside … from the heart and soul. All Endorphins need to create a platform of loving, gifting, self-resiliency, adventure and experimentation for each new Orphan.

Our gifts and the Orphanage camps bring safety, friendship and warmth to the experience of the Burn. The loose rules and active camp-wide participation instill a sense of belonging to something in an otherwise intangible and intimidating space. Each Orphan is collectively responsible for the entire camp. There should be no element of surprise if no one is on hand to do it for you. You are here to try and do it for yourself and as a gift to others. If this gift transcends to the persona of the Orphanage family, then no single person feels the burden of responsibility.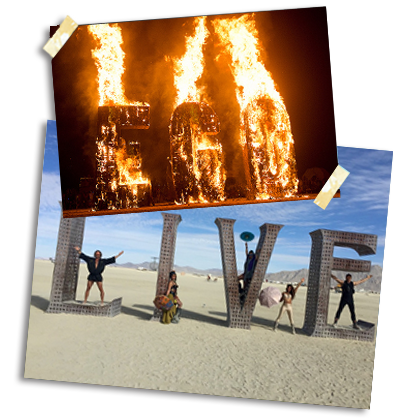 The flavor and charm of the three Orphanage camps continues to flourish and evolve. Each camp is unique in its offering; each created through love, playfulness and determination. We build to support and shelter our Orphans and Endorphin family. The infrastructure and dues are reinvested annually into the three camps. These camps seek no profit nor status within the larger Burning Man community. We seek to give back to the burners who walk into our shade. We follow and respect the ten principles and instill a sense of FUN, survival and intuition into our Orphans. We build strong Endorphins to help support regional outposts of burns, gifts of art, music and laughter.

We change. From how we started in 2010 to where we are today. We do our best to find resolutions and evolve. The Orphanage camps are safe havens to experiment, to get out of your comfort zone, to explore your innermost fantasies. No one here will judge you … quite the opposite … we encourage weirdness and diversity!

We also stay firmly attached to our roots. The Orphanage was founded to help virgin burners and orphans find a safe, secure, fun and friendly home in an often-intimidating Black Rock City. THAT remains as our core GIFT to you.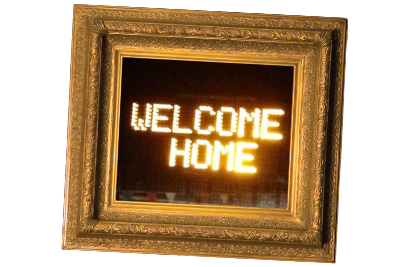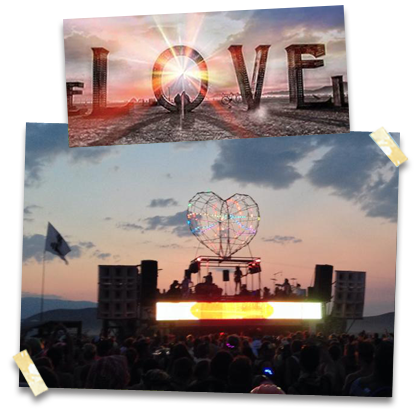 SO… How does it FEEL when I join the Orphanage?
The first thing you will notice is that everybody is enormously friendly and welcoming.  And probably dressed in some strange very dusty costumes!  You will be hugged and kissed, even if you are a stranger … get used to it!  You will immediately be handed a cold drink … probably a beer or a cider.  You will be introduced to people … you will have no hope of remembering all their names … some of them will become life-long friends.

The second thing you will notice is that there are people rushing around looking very busy.  That's because "stuff" needs doing everyday, especially early on in the week and when we strike camp after the big burns.  Once you have had a few beers (and then a few more, and maybe a chaser of infused vodka), found your feet and pitched your tent, please go and introduce yourself to the people running around and ask how you can help out.  Helping create the camp environment for adventure, experimentation and craziness can be a fulfilling experience and will help with your sense of belonging, and bond you with your new family.

If you are a virgin burner, you are in the right place.  It is part of the Path of the Endorphin to help acclimate virgin burners.  You may wonder "What the fuck is going on?!  You may have no clue what you are meant to do, or how to behave.  That's OK!  We've all been there!  We will try and notice this and come to help. If you feel stuck and nervous, just go and sit at the bar … you will soon be OK.  And ask for help if you really need it!

Finally, you will find that will be people from all over the world.  This is great!  Especially as you travel the world for amazing regionals and decompressions.  We Endorphins are a global supportive family and regularly socialize in the default world.
We are NOT "Plug-n-Play" camps!
We are ALL about PARTICIPATION.  You are expected to participate significantly … in camp planning, camp interactivity, the maintenance of the camp, and in the wider Black Rock City.  We have created the Endorphin Family by creating self-resiliency within our campers. Our Endorphins, Camp Leads and Elders are there to educate you in the 10 principles.  We will show you how to embrace our culture and then watch you grow.  We are NOT tourists.  All the public areas and interactivity of our camps are OPEN to everyone in the city … we LOVE visitors!

We do NOT make a profit from your fees.  Your fees are a welcome gift … a contribution to the running costs of the three camps.  ALL of your contributions are invested into the Orphanage.  Major expenses include:  our on-site storage container delivered to the playa; the Big Fat Truck; over 600 gallons of beer gifted to the citizens of Black Rock City; maintenance, repair and replacement of the infrastructure including sound systems; and investment in capital costs.

We the Orphan Elders are NOT here to pamper to your every need.  We are here to Burn brightly too.  We organize, provide and nurture.  We are friendly and helpful.  And incredibly FUN!  But before you meltdown and need to ask us for anything, try a bit of self-reliance first.  HOWEVER, if you are really in deep shit physically or mentally, you MUST seek us out and ask for help.