The OSHIT is the"community" tent shade structure providing refuge from the blistering heat of the SUN.
This enables you to sleep in late or take an afternoon nap without being roasted alive in your tent.
Engineered from 1in EMT pipes, 5 way connectors, SOLAR Silver tarps, mesh tarps, 18in LAG bolts, and 12ft ratchet straps, these structures are PLAYA proven and tested.
Each OSHIT pod consists of a 10 foot x10 foot space where you can place your tent.

The main Orphan Endorphin camp has 3,600 sq ft of OSHIT providing 36 OSHIT spaces.
Orphans Too has 2,400 sq ft of OSHIT providing 24 OSHIT spaces.
Li'l Orphan Annex does not have any OSHIT.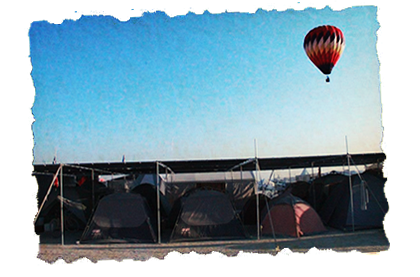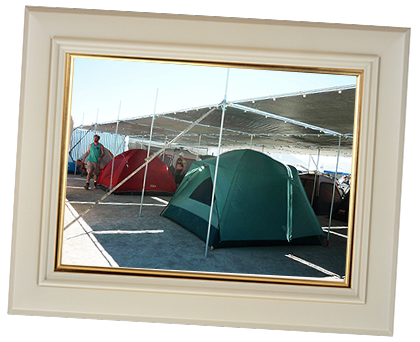 There are a limited number of OSHIT spaces.  Reservations are only confirmed based on your payment DATE of your adoption fees!
These SELL OUT every year, so don't dwaddle…..
Each OSHIT pod is available for rent at $55.00 for the week.